I learned why people burn money, bought a Lottery ticket and took a motorcycle tour which ended literally in hell.  Furthermore, I visit the Russian holiday paradise Nha Trang and learned more about egg spas.
Da Lat is the capital of Lam Dong Province and carries the nickname "City of Thousand Flowers". It is seven hours away from Saigon by bus, although it's only around 300 km (186 miles) away. I took a sleeping bus overnight. These busses are actually quite comfortable (at least in my size) with padded leather seats which recline to around 80 degrees, on two floors. I was actually happy that I caught a seat on the bottom but there are actually safety belts on every seat as well. The feet go under the chair of the person in front of you which allows you to stretch out your body, just moving around seems a bit difficult. But back to the ride. The next morning at 4.45 we arrived in Da Lat and the driver woke us up by honking and shouting. Oh boy, I really wished I just could stay in my bed – but no chance.
In the beginning, I was actually quite disappointed by Da Lat. All the nice sightseeing spots I heard about were not in the city but in the hinterlands and the public transport is not sufficient. I know many people rent a scooter and drive around. But I never drove a scooter before and didn't drove a car for a few years. Maybe not the best time to start with it again, Vietnamese traffic is crazy ;).
Funny thing, in the end, I kind of coincidently booked a motorcycle tour. Actually, a man asked me if I'm interested in doing a tour. But it was 30$ for places I didn't want to see, so he started haggling. I know, here people can be really persistent if they wanna sell you something. But in the end, he actually offered me a really good deal, the places I wanted to see for less money. Perfect!
Just one last thing was difficult. According to him, he was part of a really famous motorcycle company in Vietnam. But his papers looked really unprofessional and to be honest I was really not sure if I should take the ride. But luckily the concierge of my hostel – Tabe – also did some tours for that company and recognised my tour guide. I was thrilled, and the tour could start.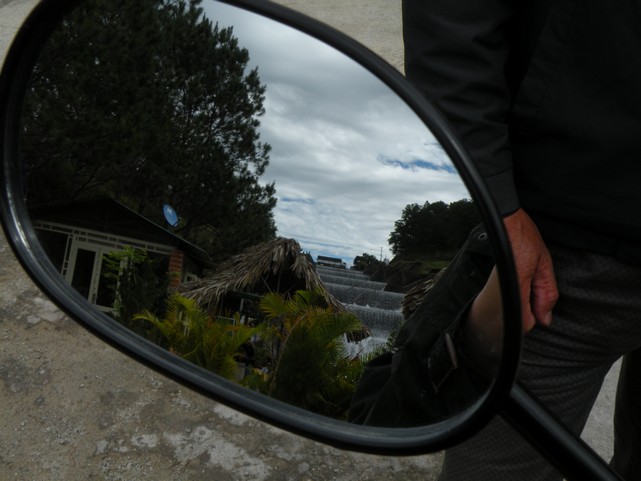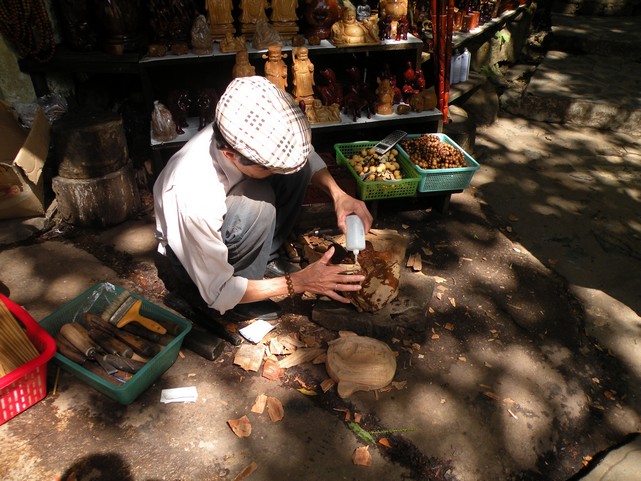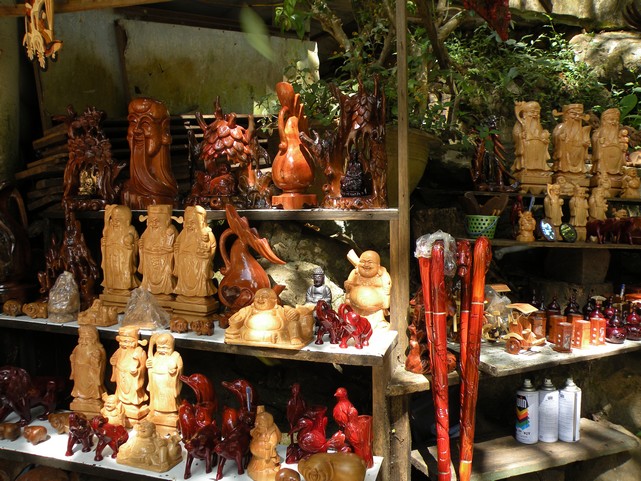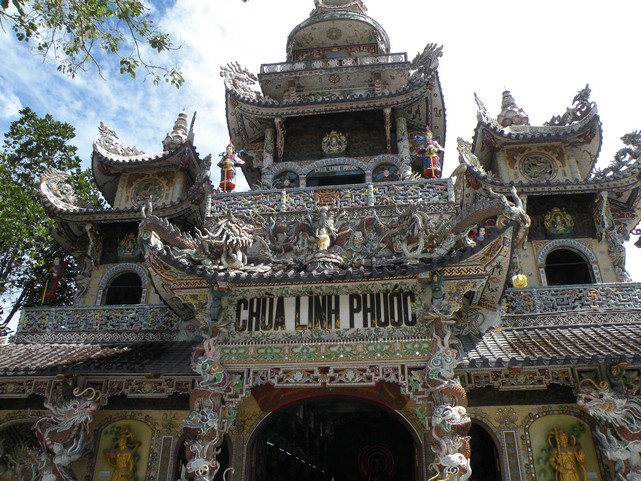 Linh Phuoc Pagoda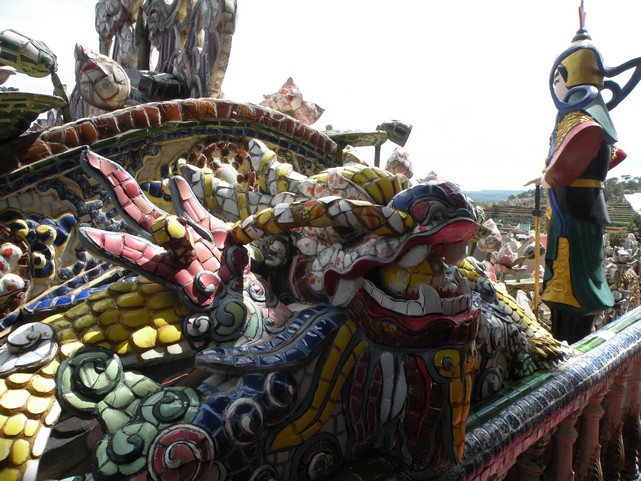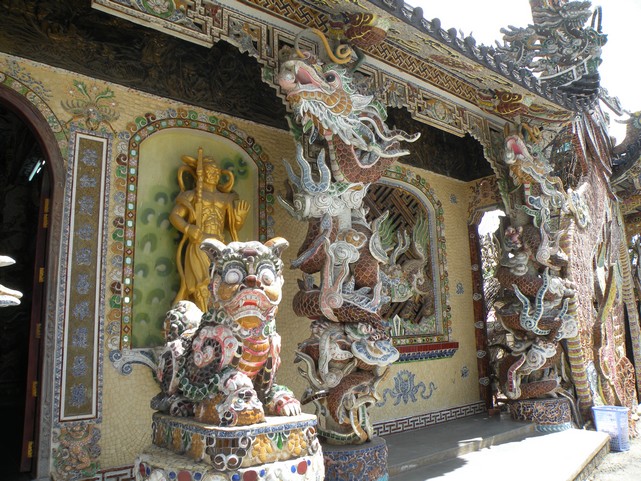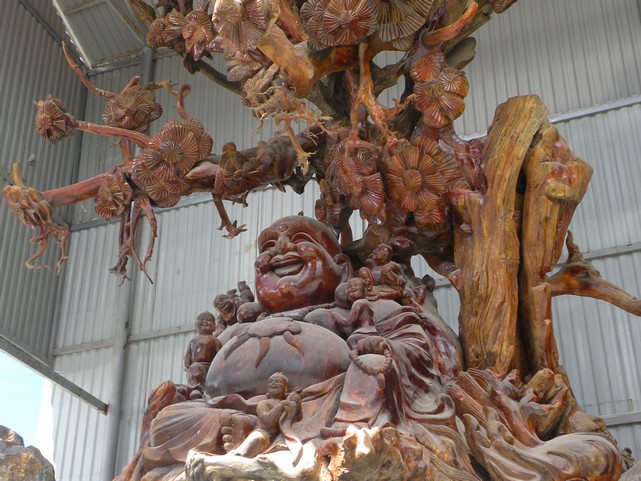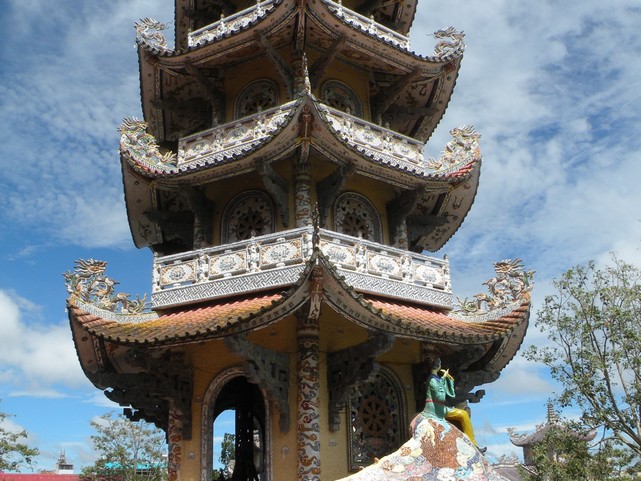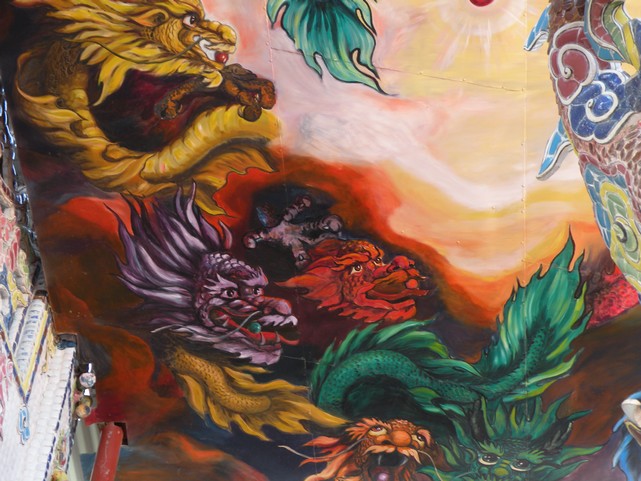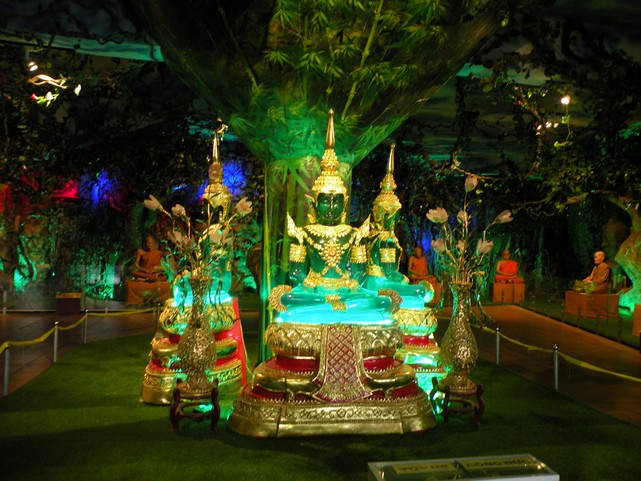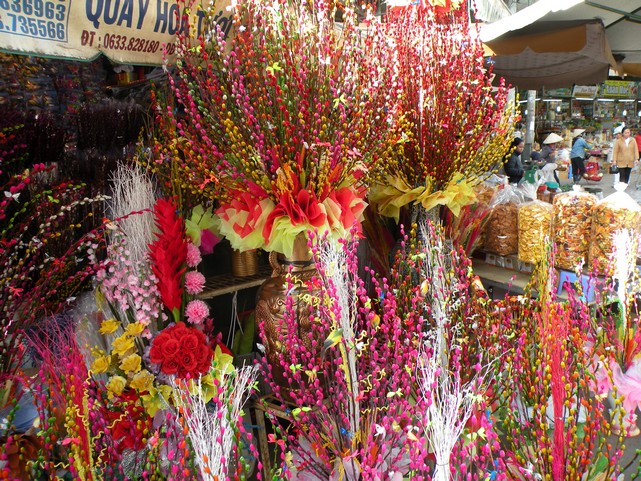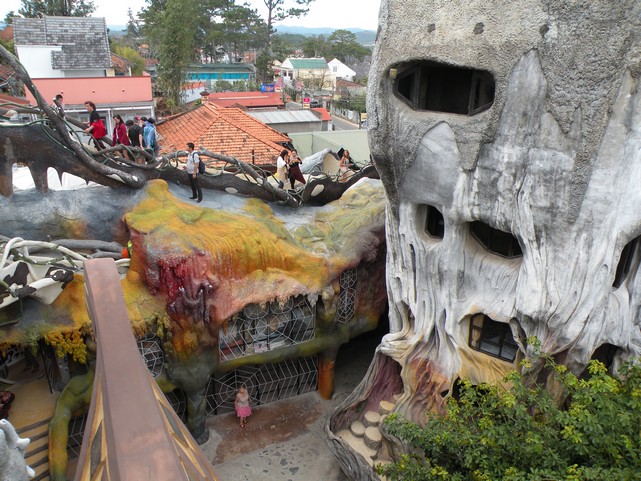 Crazy House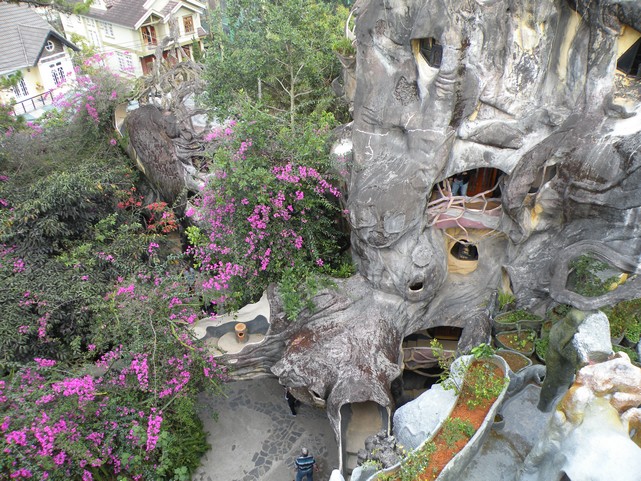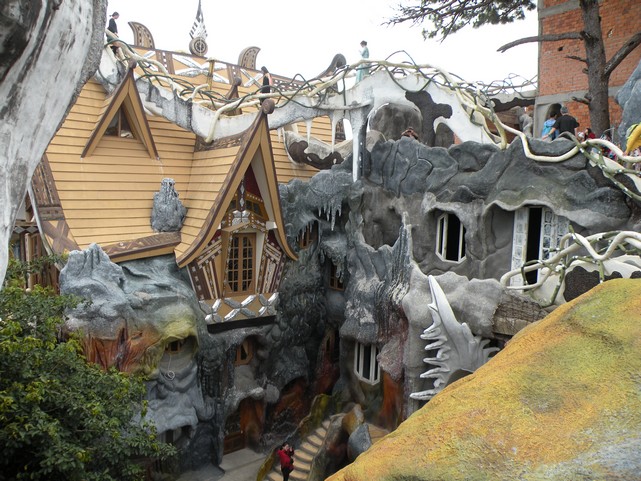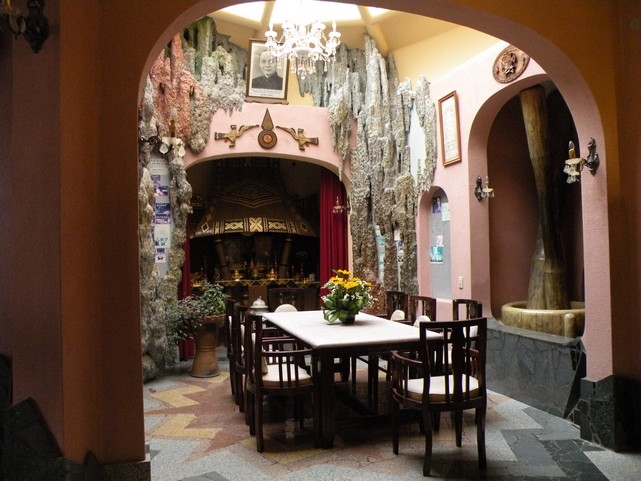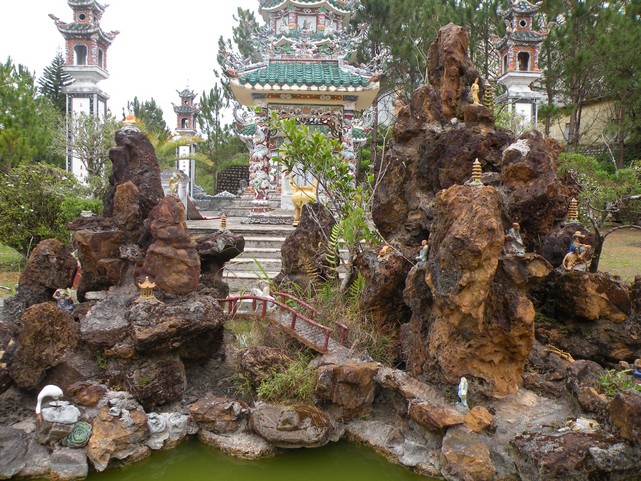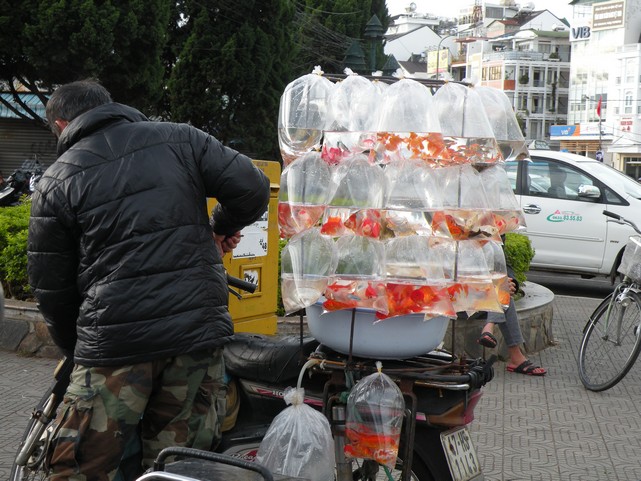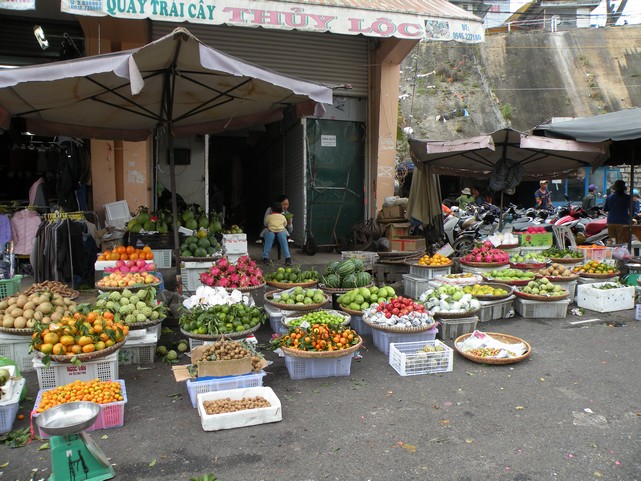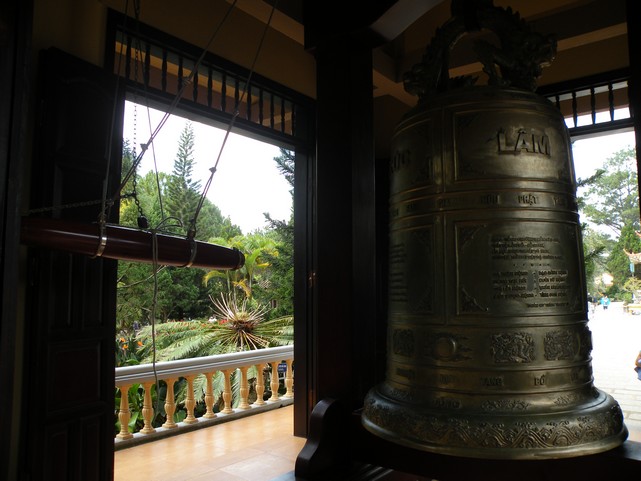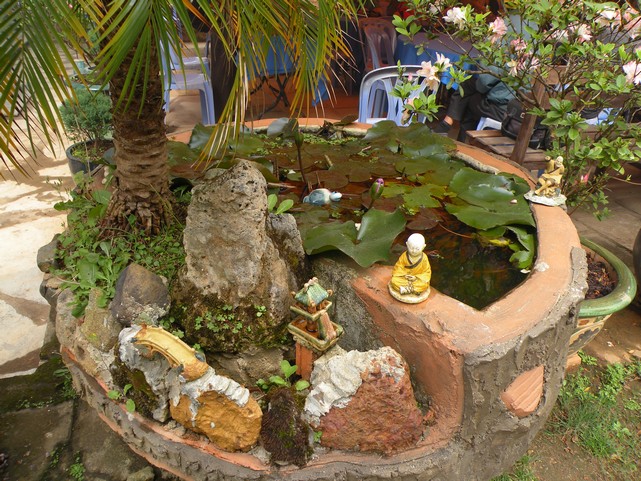 What means heaven and hell in Buddhism?
In the next morning, my driver picked me up from my hostel. Unfortunately,  I don't know his name, cause when I asked him he just answered with 'Yes'. I believe his English is as good as my Vietnamese. Our tour started at a tobacco shop on the street where he bought some cigarettes. He asked me a few times in a row if I also want a cigarette and in the end, we were smoking together – I also didn't want to be rude.
Da Lat has a few nice spots to visit as the different waterfalls, which are definitely one highlight, but also architecture and temples. For me, an absolute must-see is the Linh Phuoc Pagoda. The buildings there are designed with help from little mosaics made of broken pieces of glass and porcelain which make it unique and really pretty. The temple was built in 1949 and finished around three years later. The temple is ornated with different kind of dragons which are everywhere. Some crawl up the pillars, some just sit on the little roofs or frame the temple. The longest dragon is 49m long and is made out of 12,000 bottles.
I took a lot of time to explore all the ways and hidden corners, followed the spiral stairs and walk around the roof, notice all the little details and ornaments, visit the main hall with the golden Buddhas and different monks made out of wax. Next to the Pagoda is a room with different wooden furniture, a souvenir shop and heaven as well as hell. In one room are more wax figures of monks in green light with nature around, in the centre are three statues of Buddha. To complete these idyllic picture music boxes played the sound of wood and the splashing of a stream. But downstairs waits the hell guarded by an ox and horse with red flammed eyes. I and
another guy (his girlfriend was too afraid and wanted to wait outside) went the stairs down and followed a small labyrinth which gives an impression of the idea of the Buddhism hell. There were different scary scenarios behind bars which showed skeletons or human figures tortured by demons. The music boxes in the corners played a mixture of human screams and demonic laughter. Even if it was kind of surreal to me and remembered more to a ghost train in a theme park (and I really don't like ghost trains), the thought that this scenario could mean the reality to believers made it in some ways even worse.
Burn your money
At my last day in Da Lat I found a 100 US Dollar banknote on the street. Of course, my first thought was that it will be fake money but just in case I had to take it with me. I showed the banknote to the concierge of my hotel. Tabe was in my age. He laughed and said "No one can be that lucky and find a real 100 US Dollar banknote on the street." (Two weeks later in Cambodia I had a real 100 US Dollar banknote in my hand and had to admit the fake was really obvious). Finally, he explained what the matter about the fake money is. In Vietnam and also other East Asian countries people sell and buy fake money (Joss paper) and burn them after someone dies. It is a way to send money to their ancestors for their afterlife but also to show respect to the dead ones. – And of course, no one would ever burn real money.
Another thing I was really curious about were the little colourful papers which older women sell in the streets. When I asked Tabe about it he didn't know what I was talking about. So there was no other way than to buy one of the papers. The woman laughed a lot when I bought the little ticket which made me even more curious. When I showed it to Tabe he explained to me that I bought a Vietnamese lottery ticket. The jackpot is 2 billion VND (ca. 86.000 USD) and Tabe meant I could buy two houses and one car from that money – but yeah, of course my ticket didn't win ;).
Egg spa and Religion – Nha Trang
My stop in Nha Trang was more by accident than really planned. I wanted to go from Da Lat to Hoi An but the bus didn't go straight. That's why I decided to stay one night in Nha Trang. The city is full of tourists, especially from Russia. Nha Trang is directly at the seaside and offers large beaches. So, in my opinion, this city offers less cultural spots but more relaxing places, water parks and spa for Tourists. A little bit extraordinary seems the egg spa. But just because of its name it does not mean that one swims actually in eggs. The pools there are filled with all kind of mud and minerals to take a bath in, peelings, tubs full of herbs and essential oils, and jacuzzis.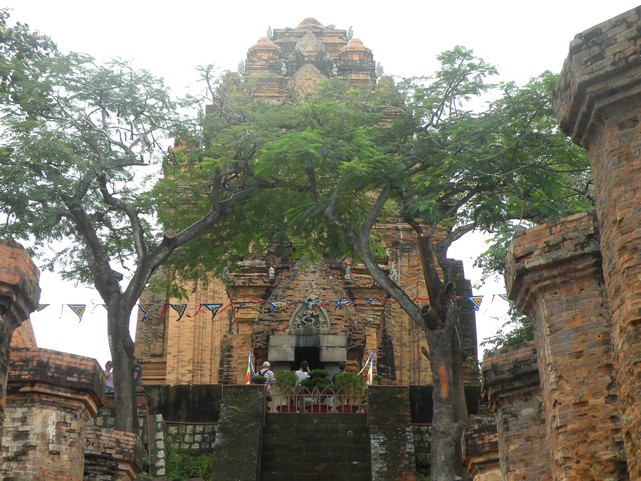 Po Nagar Cham Towers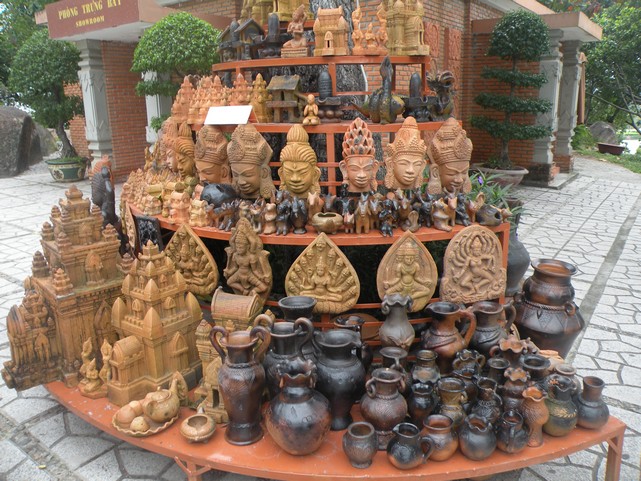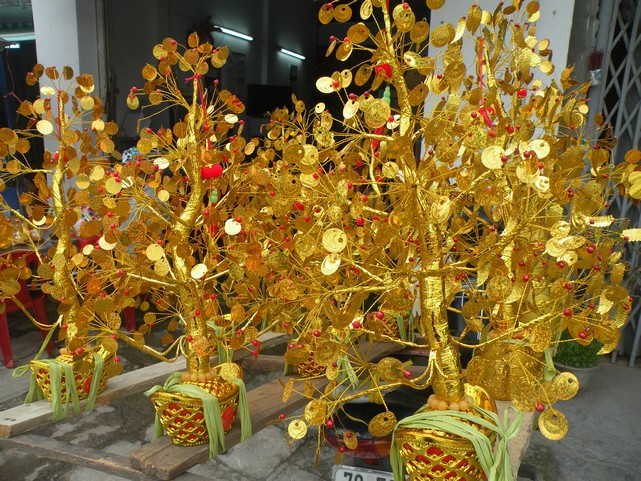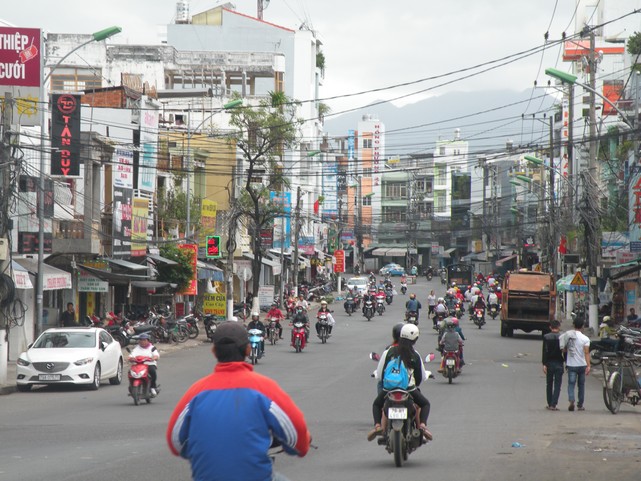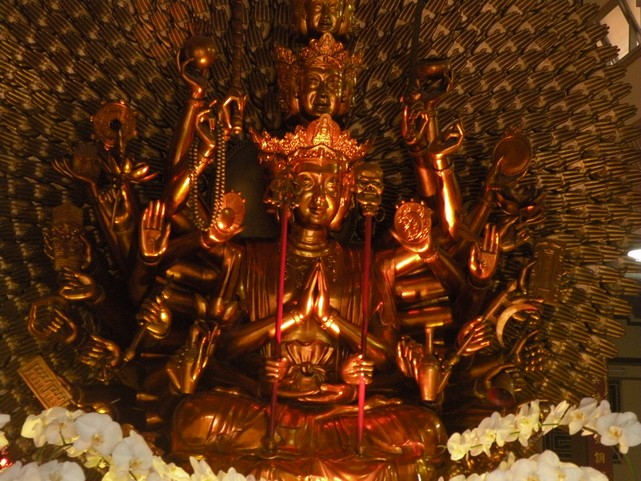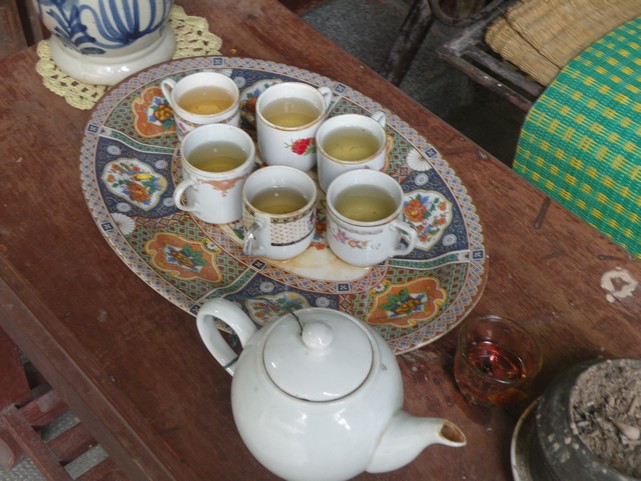 I arrived in the evening and enjoyed a relaxed night at the rooftop bar at my hostel with backpackers from all over the world and free beer. The next day, I started a sightseeing tour around the city with Dave from Canada. My day in Nha Trang was very hot but cloudy and grey – so not really the perfect beach day. But a little walk along the seaside was still one of our plans. We had a small list of spots we wanted to see, mostly religious buildings. The most famous spot is probably the Po Nagar Cham Towers, a Hinduism memorial site from around the 8th century made of sandstone. At the end of the day, I ended in an inspiring photo gallery with impressive black and white photos of Vietnamese people. And thanks to a translation app I could ask a seamstress on the street to repair my bag. In the evening, my bus was leaving for the next stop – Hoi An.